Calling all OceanWP users, WordPress developers and designers! We have some exciting news to share. After the launch of Ocean eComm Treasure Box, the perfect WooCommerce addon for custom eCommerce websites, as well as a series of small and other not so small improvements, we've cooked up something big! We have revamped our Metabox Settings and gave this feature a major makeover.
The now classic Metabox Settings were great and are still getting the job done to perfection. Even with the powerful options they came with, they were starting to show their age, getting clunky and dated, and just stopped living to the expectations we have for our users – a superb WordPress experience.
All of that is about to change.
We have completely revamped the OceanWP Metabox Settings, by making them more user-friendly and more powerful. At the same time, we've opened the revolving door for all future additions.
We're confident you'll love the upcoming Metabox Settings changes even better, because they're simply the perfect and easiest way to take your WordPress website to the next level.
Before we introduce you to all the amazing new features, let's quickly reflect on the OceanWP Metabox Settings functionality.
What are OceanWP Metabox Settings
If you're new to OceanWP, or haven't utilized the Metabox Settings feature yet, or simply have not used OceanWP at all, ask yourself two simple questions.
Are you tired of the usual strains and road bumps in WordPress website development? Do you want a way to achieve smaller and bigger changes without using hundreds of different and often overly complicated and expensive tools and plugins?
Well, you're in luck! Because OceanWP is the perfect solution for you.
One of the reasons we're guaranteeing this is exactly the Metabox Settings feature. With the Metabox Settings, you can customize each of your WordPress pages, blog posts, WooCommerce products (and more) individually and totally independently from the global website (Customizer) settings and styling.
In simple words, OceanWP Metabox Settings allow you full control over the look, functionality and feel of each of the pages on your WordPress website.
Think of it as the full site editing experience the OceanWP way, but without the cumbersome FSE flow.
You know what's even better? OceanWP Metabox Settings is a feature included in the free Ocean Extra plugin, allowing you to achieve tremendous things with no coding skills.
With our Metabox Settings you can:
Change page layout (sidebar, no sidebar, both sidebars)
Choose sidebar content to display,
Choose the header style, logo or the menu,
Manipulate the Top Bar, Header, Page Title, Footer or Footer copyright,
And countless other options, depending on additional free and premium Ocean plugins used on your website.
Without further ado, meet your new Metabox Settings!
OceanWP Metabox Settings – The Major Makeover Walkthrough
Metabox Settings – New Location
You'll find the classic OceanWP Settings at the same ol' location – in the WordPress editor, under the content area.
The new Metabox Settings have moved to a slightly different address – in the Gutenberg editor sidebar. Only a click away, you can access the new Settings by simply clicking the 'O' icon in the upper corner of the main editor toolbar.
And just to clarify something out in the beginning. When we say Gutenberg or Gutenberg editor, we're referring to the default WordPress editor which doesn't require the presence of any Gutenberg related plugins (but which you can of course add to your website).
Of course, a fresh new look is also a must, following the dress code of the Gutenberg editor. But there's more to it than just looks 😉
Improved User Experience
Besides the slight visual redesign, during the Metabox Settings makeover our main focus was set on improved user experience.
For example, the Shortcode panel now has grouped options, making it easier to navigate through the settings. The same goes for a more practical typography popup like the one we have in the Menu panel, or responsive settings like we have in the Logo panel.
Also, to ensure you're always on the right path, each panel contains a link to the detailed documentation guide. This makes it extremely easy to get the help you need, fast. Check out our full documentation on Metabox Settings. The help guides fit both the classic and new Metabox Settings.
But, the looks and user experience are not the only benefits.
Benefits of New OceanWP Metabox Settings
The classic Metabox Settings are based on the Bootstrap framework. This is a great framework, but it has its limitations.
For example, it can get slow and bulky, and, ironically, conflict with third-party features and WordPress plugins running the same framework.
New OceanWP Metabox Settings are based on React.
React is a JavaScript library that's much faster and more lightweight than Bootstrap. Most importantly, React is already a default component of WordPress itself.
Without getting too technical and involving all developer shenanigans, this is a major upgrade for the OceanWP Metabox Settings. This change means that you can now enjoy a faster, more responsive, secure, and reliable experience when customizing your WordPress website.
And, there's more.
The new Metabox Settings also include a number of new and quite useful features and controls:
The ability to to reset all Metabox Settings on a page level,
The ability to reset typography or color settings to default values.
The real value of the Metabox Settings makeover lies in major benefits:
the React library is a default component of WordPress core, so no third-party libraries involved;
the React library is extremely lightweight and just as equally powerful, so no code-bloat;
no potential conflicts with third-party plugins;
better performance due to faster data-saving because React only saves those parts of the UI that have changed.
In addition to these benefits, the altered infrastructure of Metabox Settings has set a strong foundation for all upcoming brand new options and features. This means that you can count on us continuing to impress you by moving boundaries and enabling you to get even more out of your OceanWP WordPress theme with each update.
What about the overall benefits of having a feature like the Metabox Settings? Well, everybody gains!
no additional plugins or custom codes needed to achieve simple and other not so simple changes;
beginners will have a blast and enjoy the simple way of website customization;
website designers and developers will save valuable time crafting websites for clients;
those on a tight budget are able to create a fully functional and professional-looking WordPress website because these features are free with OceanWP.
Looking to try out the best rated free WordPress theme? Download OceanWP today – it's 100% free!
We are also aware that the Metabox Settings makeover will raise some questions involving the future of classic Metabox Settings.
The Future of Classic OceanWP Settings
Gutenberg, the default WordPress editor, has been around since WordPress 5.0. As a major departure from the classic editor, some WordPress users love it, some hate it.
If you're in the latter camp, you're wondering about the future of the classic OceanWP Metabox Settings – is it an end of an era?
Well, yes and no.
At OceanWP we're committed to supporting our users, even those who don't love Gutenberg.
The classic Metabox Settings will still be available to everyone who prefers the classic editor over Gutenberg.
However, we will no longer be developing it or adding new features to it.
Instead, we'll be focusing our efforts on the new Metabox Settings. But, we will continue to support the classic Metabox Settings as long as WordPress continues to support the classic editor as an option (kinda really not our decision).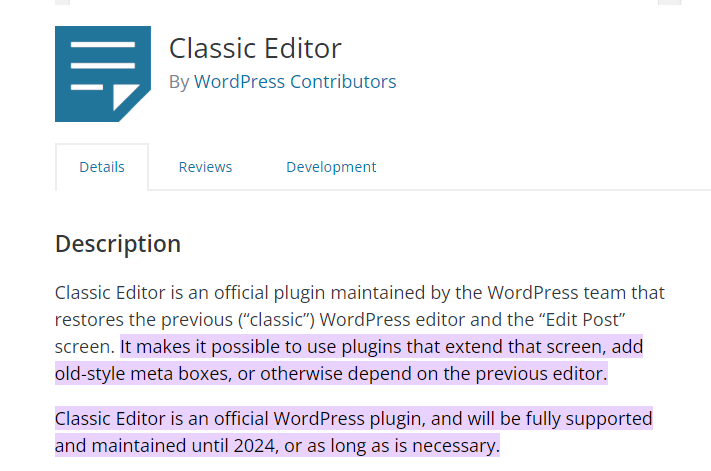 All in all, what matters here the most is – even if you don't love using Gutenberg, you can update to the latest versions of the OceanWP theme and affected Ocean plugins because we will not eliminate the Metabox Settings feature for you.
That being said, let's quickly go over all plugins that are affected by our major update to the Metabox Settings.
New OceanWP Metabox Settings Are Here to Stay
OceanWP products affected by the Metabox Settings update include:
The OceanWP theme (free), 3.5.0 v
Ocean Extra (free) 2.2.0 v
Ocean Modal Window (free) 2.2.0 v
Ocean Footer Callout (pro) 2.1.0 v
Ocean Full Screen (pro) 2.1.0 v
Ocean Hooks (pro) 2.1.0 v
Ocean Side Panel (pro) 2.1.0 v
Ocean Portfolio (pro) 2.2.0 v,
Ocean Sticky Header (pro) 2.1.0 v, and
Ocean eComm Treasure Box (pro) 1.2.0 v.
The updating process itself doesn't require any special steps from you. All you need to do is:
update the OceanWP theme,
the Ocean Extra plugin,
then all plugins listed above – once we release the changes.
The changes for all Gutenberg editor users will be automatic. All existing settings you have applied to the classic Metabox Settings will be transferred ensuring a smooth transition.
The Metabox Settings update is scheduled for the first week in September 2023. We also recommend you subscribe to the OceanWP newsletter and always be up to speed with the latest news.
New OceanWP Metabox Settings and premium Ocean plugins
If you have active OceanWP Pro Bundle or Ocean eCommerce licenses – you have nothing to worry about as you'll be able to update the premium plugins.
On the other hand, if you own expired licenses for our premium plugins, you will need to use the free Classic Editor plugin (as long as it's supported by WordPress) to make the classic Metabox Settings function for you on all levels, including premium plugins.
However, since we have more brilliant updates planned this year that will also affect all our premium plugins, we encourage you to use our limited-time promo to celebrate the Metabox Revamp feature and renew or upgrade at an affordable price today with up to 50% discount!:
Have any questions about renewals or upgrades? Contact our sales team.
Website Update Preparations
You know what we always say when updates, big or small, are due – be a responsible and professional website owner / developer, and take all precautionary measures.
We have written an extensive doc about handling WordPress website updates in a safe and professional manner and we highly recommend checking it out. It fits all update intents and purposes, and you can also use it as a guide or checklist whenever needed.
Everything Above in Fewer Words
We have given the OceanWP Metabox Settings a fabulous makeover and are releasing major updates. Make the necessary website update preparations.
The new OceanWP theme and Ocean plugin versions will still support the classic Metabox Settings for all Gutenberg rejectors 😉 so you're also safe to update. However, bear in mind that the shelflife of the classic editor support and our classic Metabox Settings with it do not depend on us. That's also the main reason the classic Metabox Settings options will remain the same as they are today and will not be developed further.
If you're looking for the best possible experience with OceanWP, we recommend switching to Gutenberg. Again, that doesn't mean you have to install any Gutenberg related plugins – just remove plugins that block the default WordPress editor which is Gutenberg.
The new OceanWP Metabox Settings are faster, more powerful, easier to use and will receive even more options in the future. If you're sticking to the classic editor merely because of the ease of use – try the Classic block in Gutenberg. The chances are you'll like it just as much.
So, what's next in OceanWP?
We're constantly looking for new ways to innovate following responsible growth. You can bet that the Ocean eComm Treasure Box 1.2.0 version comes bearing more awesome eCommerce features, but we'll talk about it on a separate occasion. We also have more plans for the OceanWP theme itself, which are due right after our Metabox Settings update release.
Can you guess what's the next big thing we'll be working on?
In the meantime, enjoy your new Metabox Settings and see just how easy it is to take your WordPress website to the next level without touching code.