Are you looking for an easy way to increase your freelance rates as quickly as possible?
Yes, a solution does exist!
If you are a WordPress web designer one of the easiest ways to start earning more is by building more complex websites.
Think about it. As with anything in life you are willing to pay more for higher quality products. If you can only build static websites you can only charge so much. But if you can promise clients advanced websites with multiple custom post types, post relationships and a custom search then your rates will go through the roof.
The quickest way to learn to do this is by taking the Custom Types Training Course.
The Custom Types Training Course will help you build better websites in a day
With less than one hour's worth of videos, you can use the Custom Types Training Course to build advanced websites within a day.
You could, of course, teach yourself to build the complex features that most websites need. The problem is that you would have to learn to use PHP. This could take months of late-night learning after a hard day's work. Unfortunately, many of us just don't have the time for that.
That's why you need this Custom Types Course. Instead of complex coding, you can instead use the Toolset plugin to learn how to build everything. And you will soon be building directory, real estate, e-commerce and many other types of websites just like a professional developer.
What you will learn in the Custom Types Training Course
The course is split into 16 bite-size videos which take you from the basics of Toolset through to all of the features you would need to create a website that displays soup recipes.
Each video also contains a small introduction, a glossary and a summary of what you have just learned.
Here are the features you will learn to create:
Not only will you learn about creating these features but you can practice as you watch. All you need to do is download your own free test site where you can play around with the features.
What you can achieve once you have completed the course
You might be wondering, "Yes it would be great to learn how to create these features but what can I do with them?"
Well, the answer is you can build almost any type of advanced website you like!
One look at Toolset's Showcase website will tell you exactly what you can achieve.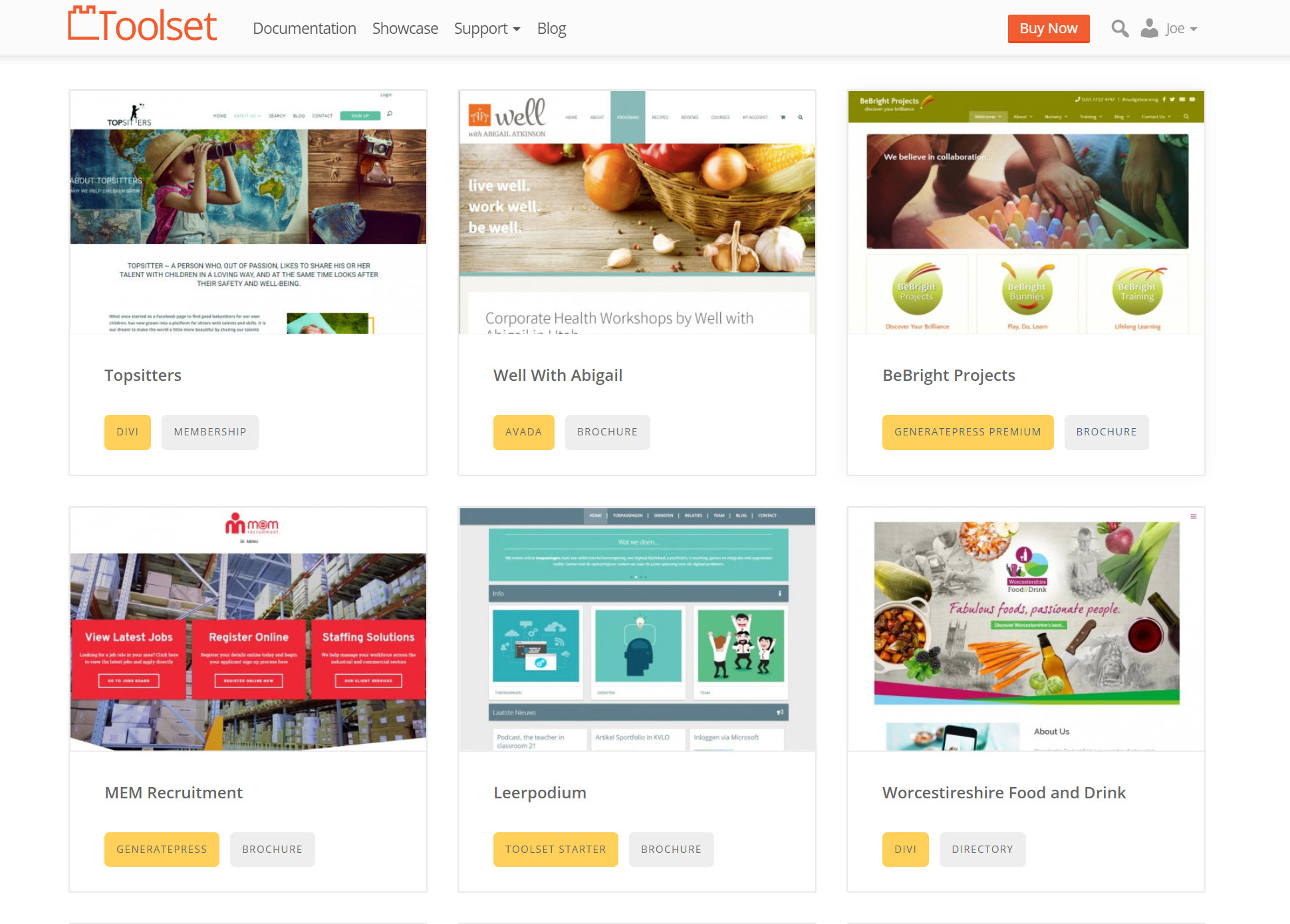 By following the course and using Toolset you will be able to start building features for advanced websites such as:
Directory – Check out the custom fields used for this tourism directory website.

Real estate – Below is an example of a custom search which a real estate website would need.
E-commerce – For example, this custom post type for this e-commerce website's "Shop."
Membership – You can create taxonomies to separate your information on a membership just like below.
Start building advanced websites and earning more today
So what are you waiting for? All you need to do to start creating more complex websites than you've ever before managed is set aside an afternoon and start the Custom Types Training Course.
And, once you've finished with the course, you'll be able to buy Toolset with a 20% discount.