everything you need

and so much more
Launch your website today
Choose a plan and get started
12 Months of Updates & Support
12 Months of Updates & Support
12 Months of Updates & Support
Updates & Support for Lifetime

No renewals. One-time payment.

Pays for itself within

4 Years

*
Updates & Support for Lifetime

No renewals. One-time payment.

Pays for itself within

4 Years

*
Updates & Support for Lifetime

No renewals. One-time payment.

Pays for itself within

4 Years

*
The Bundle is the ultimate and most affordable way to get access to all Premium extensions and website demo templates.
The Bundle also includes access to our incredible customer support service, which our clients have rated as "the best support there is".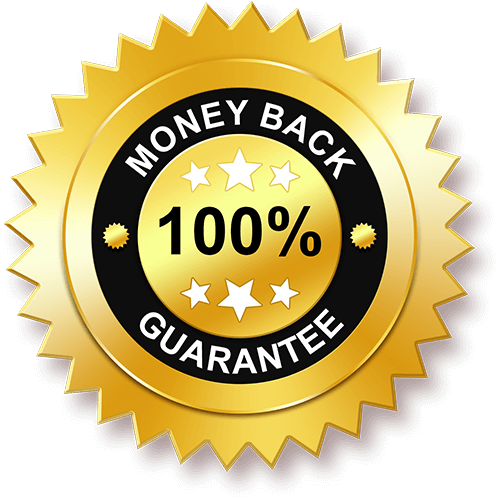 100% No-Risk Money-Back Guarantee!
You are fully protected by our 100% No-Risk Double-Guarantee for new purchases. If you are not satisfied with OceanWP extensions over the next 14 days, we will happily refund 100% of your money.
No questions asked!

*Prices displayed in USD currency at all times | Prices displayed without VAT/TAX
**During active promotions, all discounts are applied automatically at the checkout. When promotions end, no discounts are applied, regardless of the website content. The price in the checkout overview is the valid price.
OceanWP is the perfect partner to team our Elementor with. It's fast, lightweight and has tons of helpful additions and extensions. From the feedback I get from our clients I know the OceanWP support is top of the class and fast-responding. You get a complete professional package, plus it works like every great Freemium does: You get a whole bucket full of features on the free version and if you are happy with the result, you upgrade and get even more.
Certainly OceanWP is one of the best themes today. Its Free version presents many possibilities. Its PRO version implements amazing features for Elementor. Today it's the theme I recommend to my Brazilian students.
Out of all the "light" themes I've tried to pair with Elementor, I found OceanWP to be hands-down the best. Most of them are either customizable but too bloated, or the options they provide are lacking. OceanWP has the perfect combination. It's a breeze to customize, while staying extremely lightweight. Nick is very responsive to inquiries! Thank you Nick for your hard work.
OceanWP is a ground-breaking free theme. It's perfectly designed and works great with page builders (especially Elementor). It offers a variety of useful and user-friendly options. Nicolas, the author, is super friendly and helpful. What to say, I don't use any other theme now 🙂
Quite possibly the best theme we have used, with over 500 live clients sites and many dozens of active themes, OceanWP beats them all. Over time, we are going to be moving all our active managed clients to OceanWP
OceanWP is an awesome theme, works very well with Elementor and has a lot of great features which work well with WooCommerce. Being able to easily disable or enabled scripts and styles from the theme options is a solid feature.
I have been using OceanWP before since the initial release (almost). I have used it on live projects and I cannot be any more happy with awesome features it has and most importantly the support this theme's author provides is really great and almost instant.
Turbocharge OceanWP
With These Powerful Features!
Check out our popular premium extensions
Frequently Asked Questions
What is the Core Extensions Bundle?
Which payment methods do you accept?
You can use PayPal or any credit card to purchase the Ocean Core Extensions Bundle.
Will I have a license key for each extension?
With our new licensing system, you only need to use one license key to activate all your Ocean Pro Extensions 🙂
Can I use the Bundle to create websites for clients?
Yes you can! The Core Extensions Bundle was built especially for this purpose. The best value for money is our 25-sites Agency plan, which fits developers needs.
What happens if I don't renew my licenses after one year?
Your existing projects will remain intact. Only support, updates and activation of new extensions require renewal. For further details, please read our full doc on License Renewal.
Can I upgrade my plan after I have already purchased?
Yes, you can upgrade at any given moment. For more details, please send a support ticket.
What does "pays for itself in 4 years" mean?
This means that after 4 years of using a lifetime plan you start saving funds, compared to the amount you would have paid had you opted for the annual plan instead.
Can I request a refund?
You are fully protected by our 100% No-Risk Double-Guarantee. If you don't like OceanWP extensions over the next 14 days, we will happily refund 100% of your money.
No questions asked! For further details, please read our doc on Refund Requests.
Can I try premium extensions before buying?
No, but there is a 14-days money-back guarantee. If you are not satisfied with your purchase, you will be refunded in full.
What about future extensions?
We've got you covered. Future extensions we create will be added to the Core Extensions Bundle. After your purchase, you will have full access to any new extensions as long as you have an active license.
Who is this meant for?
Anyone & everyone! With the Personal plan, you can use the premium extensions on a single site. With the Business and Agency plans, you can use all extensions for client projects.
How do I get updates?
After activating your license key in Theme Panel > Account, you will get a notification in your WordPress dashboard whenever an update is available. You can update premium extensions automatically with just one click.
Can I transfer the license key from one domain to another?
Yes. Just deactivate the license from the previous domain and activate them on the new one, either via your WordPress dashboard or your Ocean account, section Websites.

For the Business and Agency plans, you can use the same license key for all your sites.
Where do I insert my license keys?
After activating a premium extension on your website, if the extensions do not connect to your account automatically, a window to enter your license will appear. Just paste your license key and save. For further details, please see our doc on How to Activate Ocean Pro Extensions.